About me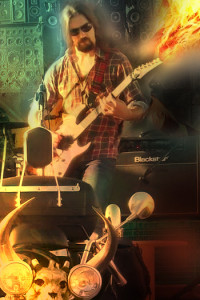 Sébastien GRENIER:
Je travaille à l'ancienne, sur de grands formats avec de la vraie peinture qui tache!!
Mon temps est essentiellement pris par la Bande Dessinée ,principalement sur la série « ARAWN »(terminée en 2014), mais je m'autorise quelques rares incursions dans l'illustration
et la peinture de commandes pour les particuliers.
Je travaille actuellement sur une nouvelle série de Bande Dessinée:
« La cathédrale des immortels » (titre de travail) avec Jean Luc Istin au scénario.
« STAY TUNED! »
(EN) I'm a french Illustrator who is working in the traditional way, drawing Acrylic- and Oil Paintings. I worked on the Fantasy Graphic Novel « Arawn ». An Illustration Book is about to be realeased, and some other Projects are coming soon…so stay tuned!
(DE)Ich bin ein französischer Illustrator, der auf traditionelle Weise (Acryl- und Ölgemälde) arbeitet. Nachdem ich für diverse Verleger gearbeitet habe (Rollenspiele, Romane), habe ich die Heroic-Fantasy Graphic Novelle « Arawn » erschaffen. Ein Buch mit Illustrationen wird nächstens veröffentlicht und diverse andere Projekte sind in der Pipeline…so stay tuned!