Shamane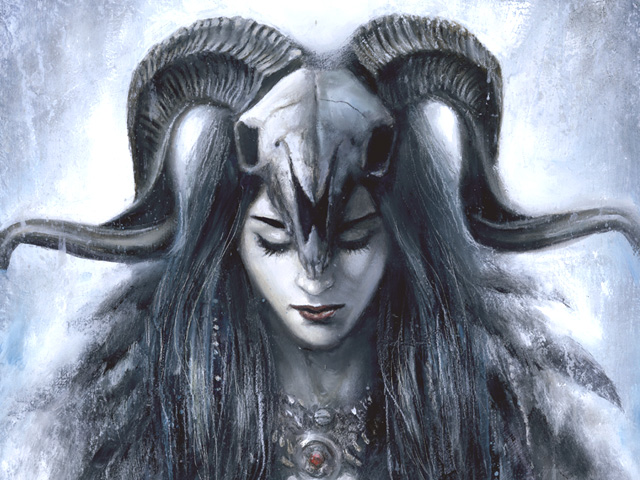 Entre 2 pages de La Cathédrale des immortels, j'ai réussi à trouver un peu de temps libre pour me remettre à peindre sur un support bois grand format (50x65cm).
Une nouvelle peinture (acryliques, et huiles principalement) qui s'inscrit dans une série ayant pour thème la figure féminine, l'occultisme et la mythologie.
Voici longtemps que je n'avais plus peint sur du bois, qui de par sa solidité, permet un éventail d'experimentation infini et résiste à tous les supplices (grattage, griffures,empatements et autres effets de matières divers et variés).
Bref, que du plaisir!

Between 2 pages of The Cathedral of the immortals, I managed to find some free time to paint on a large wooden rack size (50x65cm).
A new painting (acrylic and oils mainly) that is part of a series about the female figure, occultism and mythology.
A lot of fun on this one!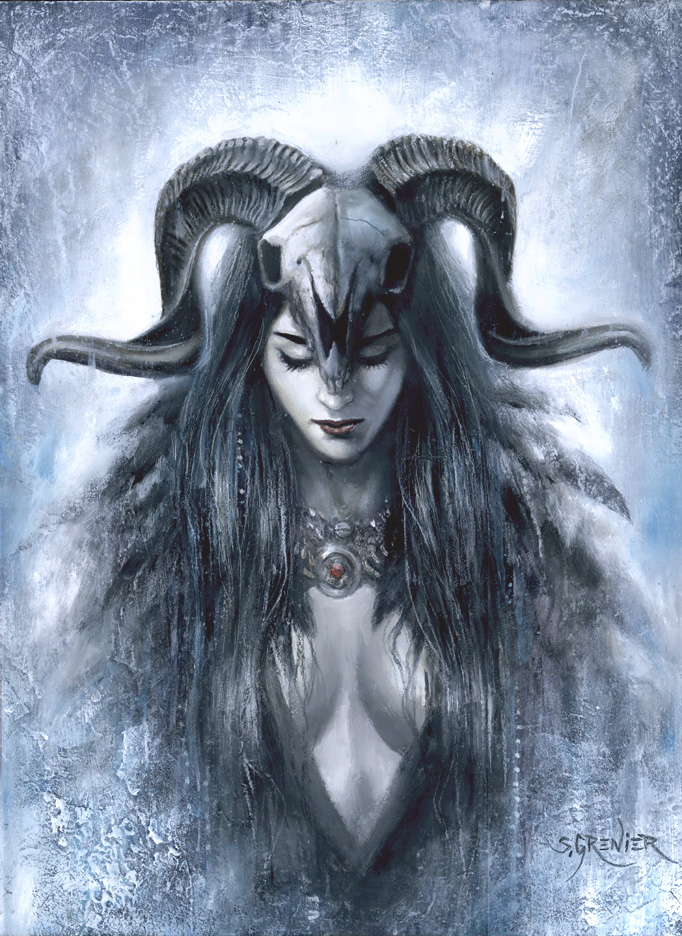 Acyliques et huiles sur bois/ 50x65cm/ 3000 Euros
Pour tout achat m'écrire via l'onglet contact
Oils and acrylics on wood pannel/ 50x65cm/ 3000 Euros
to purchase it, leave me a message through contact