ARAWN original art for sale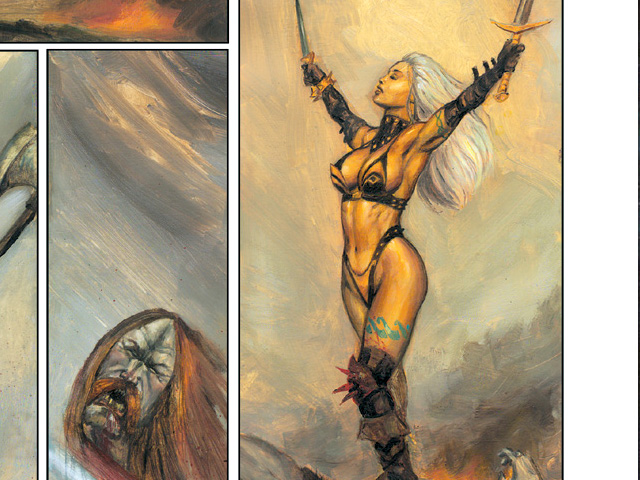 Or donc, pour celles et ceux que cela pourrait interesser je vends cette page issue du tome 4 de Arawn:
Dimension: 65x100cm (2 panneaux de 50x65cm)
Huiles sur Papier/ 1500 Euros
Pour tout achat ou renseignements supplémentaires m'écrire via l'onglet contact
A noter que chaques cases peuvent etre vendues séparement.
Hello there,
For those which may be interested, I'm selling this page frome issue 4 of Arawn.
65x100cm (2 panels of 50x65cm)/ oil on paper/ 1500Euros
To purchase it or for some more details leave me a message through contact thumbnail.
Each picture can be sold separately.